Illuminating Technologies
For Life
Innovative Ultraviolet Water Treatment Solutions
Committed to water treatment
LUMINOR Environmental is a Canadian manufacturer of ultraviolet water treatment solutions for home and industry.
LUMINOR's line of products are designed, engineered and assembled with pride in Canada.
Colour screen display:
LUMINOR's industry first colour screen display provides valuable, detailed reporting and feedback on how your UV system is performing.
Full customization of the controller interface:
Modern controller technology allows for flash field programming and customization
Available in 9 different languages
Company-branded
Full colour screens
Built in QR code technology
Replacement parts information
Assembled in Canada
All lamps are manufactured in North America with less than 10mg of mercury
Axial flow UV chamber designed to meet ASME pressure vessel standards
Fully potted ballast in splash proof case to help prevent water damage
Numerous international certifications such as NSF and WaterMark
Modular design:
LUMINOR systems are modular in design utilizing plug and play technology. Adding a module or sensor is easy: simply power down the system, plug in the needed component, power-on and the process is complete.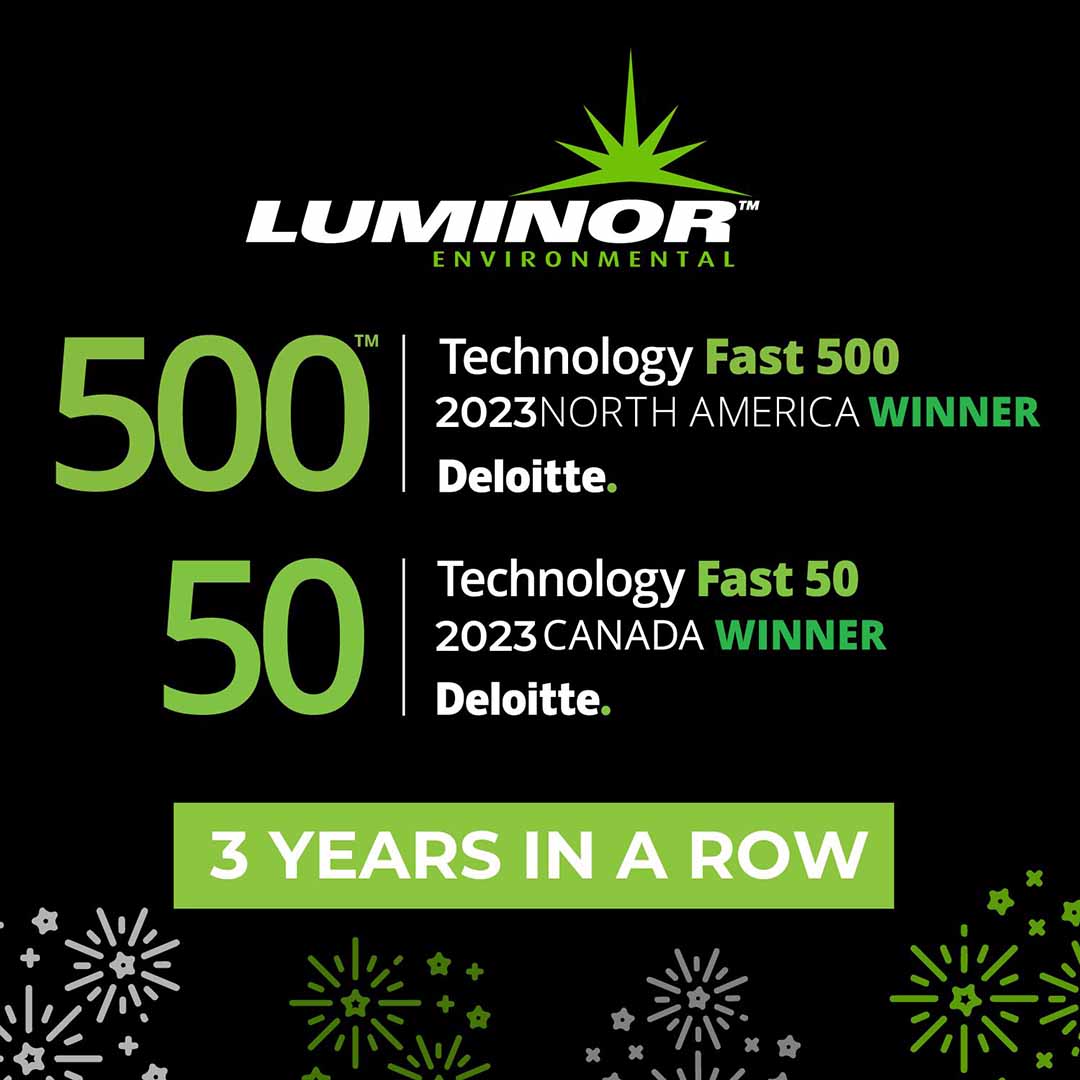 LUMINOR Announcement
Proud Winner of the Deloitte Fast 500™ & Fast 50™ awards
THREE YEARS IN A ROW as LUMINOR Environmental Inc. Receives the Deloitte Fast 500 and Deloitte Fast 50 Awards. For the full press release, please click below.
Education
How do our systems work?
The UV reactor, or chamber, is the component that physically houses the lamp and sleeve and is where the water is treated by the UV lamp.